At Echuca Regional Health we engaged Health Recruitment Specialists (HRS) early in 2018 to assist in the recruitment of a new Chief Executive Officer. We worked primarily with John Cross but also with  Jo Lowday who guided the Selection Panel through a systematic and very thorough process which has resulted in the appointment of  new CEO. I can't speak highly enough of the professionalism of HRS in working with us and advising us but also of their considerate approach to all the candidates for the position, especially those who didn't progress after each stage of the recruitment process.

The thing that stood out in the HRS approach was the quality of communication (especially written/email communication) with myself as Chairman of the Selection Panel thus making the job of relaying things to my other panel member so much easier. For example all candidate applications were summarized and presented in a consistent format making the job of comparing applicants so much easier. The HRS professional approach was of a superior standard and I was able to use John Cross as a "sounding board" and adviser on a regular basis throughout the process….I always felt that I had a professional consultant working with me and the Selection Panel.

I have no hesitation in recommending Health Recruitment Specialists for any organization looking for health professionals up to and including CEO level, to join their organization.

Thank you so much for your generous help in the recruitment process. Your guidance and professionalism is very much appreciated and I am confident that the new General Manager will turn out fine. With your help I think we have found a good "fit"!

I just wanted to say a big thank you to HRS, especially Jo and John, for all the support I received throughout the recruitment journey. I found the staff at HRS incredibly helpful and supportive, especially when telephone conversations and overseas Skype interviews needed to be arranged outside of my normal working day. Jo and John maintained consistent contact with me, keeping me informed of progress and delays. I would not hesitate to in recommending HRS to friends and colleagues.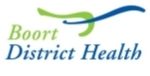 Thank you for the very professional support you provided in recruiting a new CEO for Boort District Health.  I especially appreciated the initial interview to be able to give you an idea of our needs and how you put these into the key selection criteria.