Thank you so much for your generous help in the recruitment process. Your guidance and professionalism is very much appreciated and I am confident that the new General Manager will turn out fine. With your help I think we have found a good "fit"!

I just wanted to say a big thank you to HRS, especially Jo and John, for all the support I received throughout the recruitment journey. I found the staff at HRS incredibly helpful and supportive, especially when telephone conversations and overseas Skype interviews needed to be arranged outside of my normal working day. Jo and John maintained consistent contact with me, keeping me informed of progress and delays. I would not hesitate to in recommending HRS to friends and colleagues.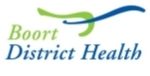 Thank you for the very professional support you provided in recruiting a new CEO for Boort District Health.  I especially appreciated the initial interview to be able to give you an idea of our needs and how you put these into the key selection criteria.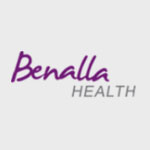 Benalla Health engaged Health Recruitment Specialists in December 2015 to assist in recruiting our new CEO. The successful applicant was appointed to this position in February 2016.I found John Cross and his team to be very attentive, professional and efficient.The process from advertising to screening and through to final interviews was managed in a timely and productive manner.All aspects of the undertaking were attended to by John and his team which ensured that the processes flowed smoothly and seamlessly.I would be pleased to recommend Health Recruitment Specialists to other Health Service Boards seeking to recruit senior executives.